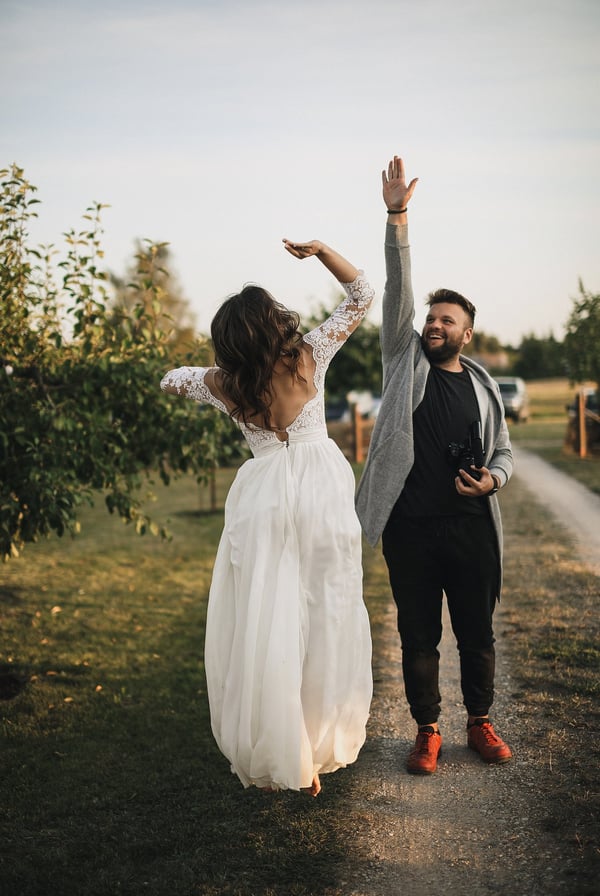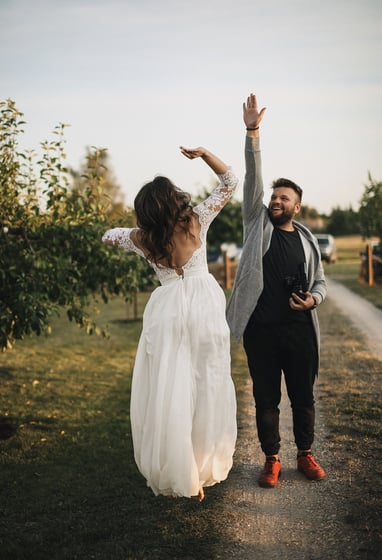 Hello! I am Gintaras
Let's get to know each other!
I come from a family that loves photography - my grandfather, grandmother and father are all former photographers. At school I sang in the choir, played guitar and drums in a music group. After high school, I was hoping to study music technology, but ended up with a bachelor's degree in international economics. I celebrated my 25th birthday by dancing on stage in Hawaii and teaching the audience European dance moves. I collect music records, every year at Christmas, Frank Sinatra plays in the house. I met my wife on September 1 in my freshman year, we got married after 7 years of friendship, so I fully understand how important it is to choose the right videographer for your celebration. Live and unplayed emotions, authenticity and a smile on your face - that's what you can expect in your wedding movie.
Now that you know me, I hope to get to know you better. Let's talk!
Trust us with your celebration